True Raw Choice Chicken Breast
Product has been added to cart
Made in Canada
100% natural, dehydrated Ontario chicken breast
Dehydrated without the use of preservatives
Grain-free
No hormones, additives, or fillers
Available in single, 110 g or bulk case (approx. 80 pieces)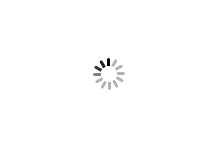 True Raw Choice's Chicken Breast makes a fantastic, nutritious snack for your dog. These pieces come from human-grade Ontario chicken breast and they have been dehydrated naturally without the use of preservatives. This is a great way to give your dog an additional source of protein that is healthy and safe.
Each piece of Ontario chicken breast is processed and packaged 100% naturally (that means no preservatives). True Raw Choice preserves as much of the natural flavour and nutrient content as possible through the dehydration process and does not use additives, fillers, or hormones. Sourced in Ontario and made in Canada. Approximately 11.4 - 12.7 cm (4.5" - 5") in length. Bulk option available (approx. 80 pieces).
Dehydrated Chicken Breast.