True Leaf Natural Response Topical Gel
by True Leaf
List Price:
$34.99
Our Price:
$33.99
You Save:
$1.00 (3%)
Product has been added to cart
Made from oregano, virgin olive oil, honey and more
Natural remedy - helps heal minor wounds, insect bites, burns, hotspots and prevents infection
Suitable only for dogs
Available in a 3.3 oz container
Made in Canada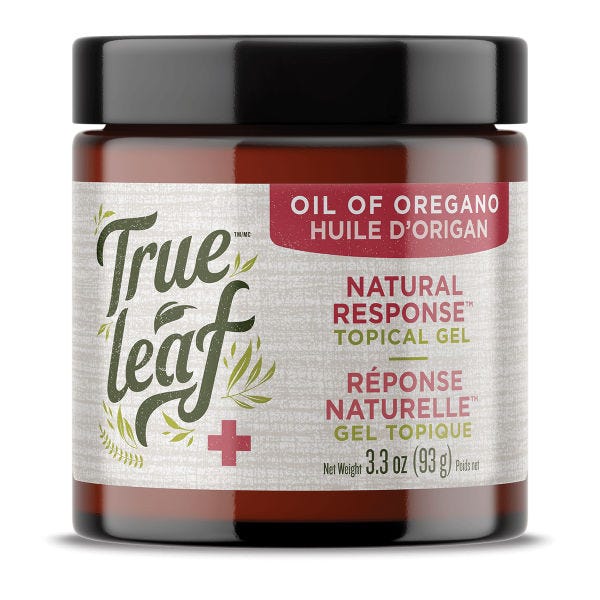 True Leaf Natural Response Topical Gel is an ointment for aiding with minor wounds, skin irritants, insect bites and preventing infections. Using a combination of natural ingredients such as oregano oil, extra virgin olive oil and honey. Natural ingredients that aid with minor injuries, burns, insect bites, and hot spots while preventing infections.
Oregano is a powerful herb known for being rich in oxidants, flavonoids and contains a natural defence against bacterial, fungal and viral infections. Great for helping with dental, digestive, wounds, and as a deodoriser. This product is only suitable for dogs and comes in a 93 g (3.3 oz) container; please see the specifications tab for more information. Made in Canada.
Directions
Apply twice daily for up to two days. Then apply once per day for 3-5 or as required. 
Mediterranean Oregano Oil (3%), Virgin Olive Oil, Olive Oil Polyglyceryl-8 Esters, Honey, Fumed Silica, Rose Hip Seed Oil, Vitamin E, Vitamin A and D, Spirulina Powder