Tropiclean Deep Cleaning Shampoo
Product has been added to cart
Deeply cleans & deodorizes
Coconut & oatmeal replenish natural moisture balance
Leaves skin and coat soft and shiny
Does not contain soap, 70% organic
For dogs & cats, all breeds
Available in 592 ml (20 oz) bottle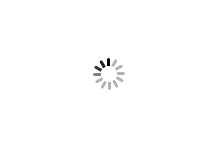 If your pet likes tends to get into big messes, Tropiclean Deep Cleaning Shampoo is sure to get her cleaned up. With the use of mango and raspberry, this shampoo deeply cleans and leaves your pet smelling fresh. The coconut and oatmeal restore natural moisture and help refresh the skin and coat. Suitable for cats and dogs of all breeds.
Will not impact Advantage, Frontline, BioSpot & other Spot-on flea products.
Directions: Wet coat and apply a generous amount of shampoo, massaging it well into the coat. Rinse thoroughly then dry. Repeat as necessary.
Purified Water, Mild Coconut Cleanser, Avena Sativa Oatmeal, Organic Blend of (Raspberry Extract, Pomegranate Extract, Strawberry Extract, Blueberry Extract, Mango Extract), Hydrolyzed Plant Protein, Fragrance, Vitamin E.