Thundershirt for Dogs - Grey
Product has been added to cart
Applies soft, gentle pressure to relieve anxiety
Has a remarkable calming effect on most dogs
Soft, breathable, washable fabric
Safe, effective, and drug free
Easy to use
100% Satisfaction Guarantee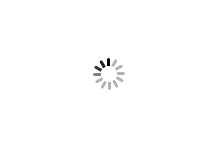 Thundershirts wrap around your dog to provide a gentle hugging feeling to calm them down. With their patented design, the constant pressure that the shirt creates has a dramatic effect for most dogs when they are overexcited, scared, or anxious. According to ThunderWorks, in a survey completed by over two thousand customers, over 80% of dogs and cats showed significant improment in their symptom when using the Thundershirt.
So how does it work? Experts believe that the pressure that the Thundershirt creates has a calming effect on the nervous system, possibly by releasing endorphins (a calming hormone). This is why using pressure to relieve anxiety in people and in animals has been a common practice for many years. Examples include parents swaddling infants, veterinarians using squeeze chutes when vaccinating cattle, and thousands of people with autism using pressure to relieve persistent anxiety.
Use Thundershirt for:
Fear of thunder, separation anxiety, reactivity, barking problems, car or travel anxiety, general fearfulness, any excitability, leash pulling, any noise anxiety, crate anxiety, and more...
Instructions for Thundershirts - Grey
Step One
Place the ThunderShirt on your dog's back and wrap the short flap under the torso.
Step Two
Wrap the long flap under the torso and secure with fasteners onto the short flap. Make a comfortable, but snug, fit. You should be able to easily slide your fingers between the ThunderShirt and your dog's torso.
Step Three
Wrap the top flap down onto the long flap and secure with fasteners. Adjust to improve the snug fit and keep shirt securely in place.
Step Four
Wrap the neck straps around the front of the dog and secure with fasteners. You should be able to easily slide your fingers under the neck straps and should not feel restricting around your dog's neck.
Wearing ThunderShirt for Extended Periods of Time: Thundershirts are designed to be safe for your dog to wear for extended periods of time when appropriate. When properly sized and fitted with a nice comfortable snug, your dogs should feel very calm and comfortable. If your dog will be wearing the Thundershirt for more than a couple hours at a time, we recommend removing the shirt periodically (at least initially) to check for any signs of irritation. Though it is rare for irritation to occur, it is better to be safe.
Sizing Chart
| | | |
| --- | --- | --- |
| Size | Chest Size | Weight |
| XXS | 9" to 13" | Less than or equal to 7 lbs |
| XS | 13" to 17" | 8 - 14 lbs |
| S | 17" to 21" | 15 - 25 lbs |
| M | 21" to 25" | 26 - 40 lbs |
| L | 25" to 30" | 41 - 64 lbs |
| XL | 30" to 37" | 65 - 110 lbs |
| XXL | 37" to 50" | over 100 lbs |
Chest size is the best measurement for selecting a size, but weight may be used if chest size is not available. For chest size, measure the girth behind the front legs.