Thundershirt

Product has been added to cart
The Better Calming Solution
Thundershirt for Dogs FAQs
What is a Thundershirt for dogs?
A Thundershirt for dogs is a type of garment designed to provide gentle, constant pressure to help dogs feel calmer and more secure during stressful situations, such as thunderstorms, fireworks, or car rides.
How does a Thundershirt work?
A Thundershirt works by providing constant, gentle pressure to the dog's body, similar to the sensation of being hugged. This pressure can help to calm the dog's nervous system and reduce anxiety.
Is a Thundershirt safe for dogs?
Yes, Thundershirts are safe for dogs when used as directed. They are made with soft, breathable fabric and are designed to fit snugly but not restrictively around the dog's body.
When should I use a Thundershirt for my dog?
Thundershirts can be used in a variety of situations where your dog may be feeling anxious or stressed, such as during thunderstorms, fireworks, or car rides. They can also be helpful for dogs with separation anxiety or fear of vet visits.
How do I fit my dog for a Thundershirt?
Thundershirts are available in a range of sizes to fit different breeds and body types. To fit your dog for a Thundershirt, measure their chest circumference and follow the sizing chart provided by the manufacturer.
Where can I buy a Thundershirt for my dog?
You can shop Dog Thundershirts and more calming solutions in Canada at Home Alive Pets.
Shop Thundershirt in Canada
Are you looking for a natural, easy solution to calm your pet and decrease her anxiety? When wrapped snuggly around a pet's body, Thundershirts provide a constant, gentle pressure that calms and comforts pets during times of high stress, such as thunderstorms, fireworks, or trips to the vet or groomer. They are a safe solution and are effective for over 80% of cats and dogs. That being said, if it doesn't work for you, Thundershirt offers a 100% money-back guarantee.
You can also check out the ThunderLeash, which provides an effective solution for dogs that tend to pull while on a lead.
Compare Products
You have no items to compare.
My Wish Lists
Last Added Items
You have no items in your wish list.
About Thunderworks

Real Solutions
Crafted by pet owners, for pet owners to minimize anxious and fearful behaviours in pets. Thunderworks strives to produce effective, affordable and easy to use solutions to real pet problems.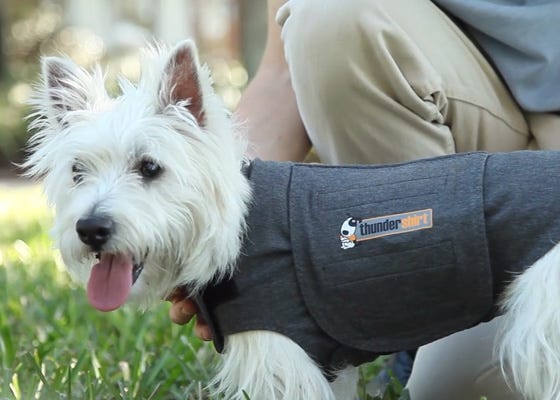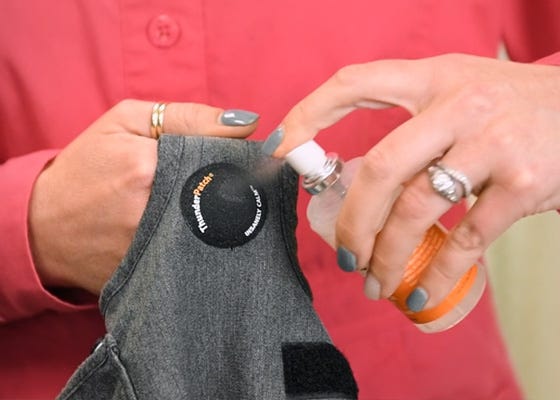 The Science of Compression Therapy
Starting with the simple concept of compression therapy, thundershirts apply gentle, constant pressure to your cat's torso to provide a feeling of safety and comfort. Additionally, the natural calming patch releases a pheromone similar to that of their mother's natural pheromones.
Innovation
Thunderworks has expanded beyond its core product lines, introducing new ways to improve both yours and your pet's life using safe and drug-free methods.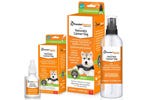 Simplicity
Their calming solutions are designed to suit a wide variety of situations and experiences in a gentle and easy to use format.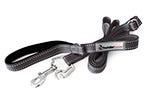 Versatility
Walking innovations keep your pet safe and give you both results and peace of mind.