Swheat Scoop Original Natural Clumping Litter
Product has been added to cart
All-natural: made with wheat & other grains
Reacts with enzymes to eliminate odours naturally
Quick to clump
Flushable
Safe and non-toxic
Suitable for all cats
Available in 25lb. and 40lb. bags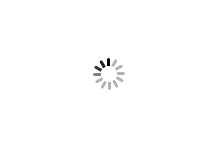 Swheat Scoop Original Natural Clumping Cat Litter is an all-natural formula that is very effective for eliminating odours rather than just covering them up, like clay litters often do. Swheat Scoop is made with wheat and a variety of other grains that have natural clumping properties and work together to neutralize the enzymes in cat waste that cause unwanted odours. It clumps quickly and can also be flushed down the toilet, which means even easier litter box maintenance. See recommendations for daily use under the Specifications tab. Available in 25lb. and 40lb. bags.
Available in 25 lb. (11.34 kg) and 40 lb (18.14 kg) bags
Daily Use:
1. Fill clean litter pan with about three inches of Swheat Scoop Original Litter.
2. Scoop litter two times a day.
3. Refill when necessary to keep litter level at three inches.
Disposal:
Because Swheat Scoop Litters are all-natural, they are easy to dispose of. Litter clumps as well as solid waste can either be disposed of in the trash or can be flushed down the toilet. When flushing, break down clumps into smaller pieces and let soak for 20 minutes before flushing.
Swheat Scoop guarantees their products unconditionally. If you're dissatisfied with Swheat Scoop Natural Clumping Litter for any reason, you can simply ask them for a refund. Send the Proof of Purchase seal from any package along with your address and a paid sales receipt to Customer Service, Pet Care Systems, P.O. Box 1529, Detroit Lakes, MN 56502-1529.
Renewable resources: naturally-processed wheat and other grains