Super Pet Chinchilla Bath House
Product has been added to cart
Durable plastic bath house for Chinchillas
Translucent plastic so you can watch the action
Built with a concave bottom for easy bathing
Keeps the mess contained inside the bath house
Assorted Colours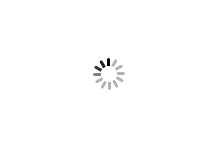 The Super Pet Chinchilla Bath House is designed to specifically to contain and aid with the sand or dust bathing of chinchillas.
The Bath House is made of a translucent plastic that lets you watch your Chinchilla roll, spin and flip around in the dust bath.
The enclosure is durable and designed both to keep the mess inside and to be efficient. Built with a concave bottom, so your Chinchilla can be in constant contact with the bath sand, and it makes rolling around easier.
The Chinchilla Bath House comes with a free sample of Super Pet's Chinchilla Bath Sand.
Size: 24 cm x 23 cm x 21.5 cm (9.25"x 9"x 8.5")
Directions:
Dust bath your Chinchilla daily
Open the pre-measured package (140 g) of sand and empty into the Super Pet Chinchilla Bath House.
Place or attach the Bath House to your Chinchilla habitat.
They should immediately sniff around it, dig and start to roll around in the sand.
Let your Chinchilla bath for about 10 minutes, than remove to prevent the Bath Sand from being soiled.
Daily dust baths promote clean, healthy and matt-free fur naturally.