Sun Seed Sun Drops Advanced Daily V
Product has been added to cart
Multivitamin and Vitamin C daily liquid supplement
Supplements Vitamins depleted in food
Designed for guinea pigs, rabbits and other small animals
Orange flavoured
Net Content: 30 mL (1 fl. oz.)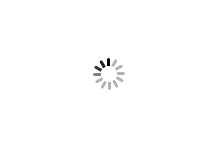 Sun Seed Sun Drops Advanced Daily V is a high-potency multivitamin supplement for guinea pigs, rabbits and other small animals.
Vitamin supplementation is recommended for all guinea pigs and important with many small animals. Supplementing assists in bone development, fertility, and supports the immune systems of small animals. Even when feeding your small animal a fortified diet, vitamins can be depleted and reduced depending on how old the food is, how it's been stored and even how long it's been open.
Supplementing assures that your small animal is getting the nutrients needed for its optimum health. Small animals; especially those under stress, ill or pregnant, can also have selective eating habits and not be getting their proper vitamins from fortified food.
Sun Drops Advanced Daily V are an orange flavoured, liquid vitamin supplement that's specially formulated for daily use. With both essential Vitamins and Vitamin C, makes Sun Drops perfect for guinea pigs who need Vitamin C. Vitamin C acts as an antioxidant to other small animals. Net content: 30 mL (1 fl. oz.)
Directions:
Sun Drops Advanced Daily V can be added directly to you small animal's food or water.
To assure the supplement remains potent, offer with fresh food or water daily.
Change food and water for your small animal daily
Recommended Dosages
| | |
| --- | --- |
| Small Animal | Amount |
| Small (Hamster, Gerbil, Mice) | 1-2 drops/day |
| Medium (Small Rabbit, Guinea Pigs, Rats) | 2-3 drops/day |
| Large (Large Rabbit) | 3-5 drops/day |
Ingredients:
Glycerin, Water Vitamin A Supplement, Vitamin D3 Supplement, Ascorbic Acid, Thiamine Hydrochloride, Riboflavin Supplement, Niacin Supplement, Pyridoxine Hydrochloride, Natural and Artificial Flavours.
Guaranteed Analysis (Min per ounce):
| | |
| --- | --- |
| Vitamin A | 30,000 IU |
| Vitamin D3 | 2400 IU |
| Thiamine | 18 mg |
| Riboflavin | 25.8 mg |
| Vitamin B6 | 6 mg |
| Ascorbic Acid (Vitamin C) | 300 mg |
| Niacin | 120 mg |