Sentry Calming Cat Collar
Product has been added to cart
Natural pheromone-releasing collar
Helps calm cats of all ages and breeds
Clinically proven to reduce or eliminate unwanted behaviours caused by stress
Gives off subtle, calming fragrance of lavender & chamomile
Each collar is safe & effective to use for 30 days
Package contains 3 collars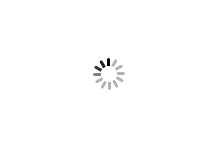 Sentry Calming Cat Collars provide a simple and safe solution to calm cats' stress and anxiety. While wearing this collar, cats are exposed to calming pheromones which mimic the natural pheromones that a mother cat would give off to soothe her young kittens. The collars let off a subtle fragrance of chamomile and lavender, which produce a sense of calm and security in cats.
Many cats will act out as a result of stress or anxiety with negative behaviours such as scratching, marking or spraying, or isolating themselves. These collars have been clinically proven to calm cats and reduce stress that may be caused by loud noises (i.e. fireworks, thunderstorms), travel, or significant changes to the physical or social environment, and, as a result, reduce or eliminate the unwanted behaviours.
The calming collar also offers breakaway technology as an added safety feature for cats. Each package contains 3 calming collars which can each be worn for 30 days without any long-term side effects. They are safe to use on cats of all breeds and life stages.
Pheromones, Inert Ingredients.