Ruffwear Hitch Hiker Leash
by Ruffwear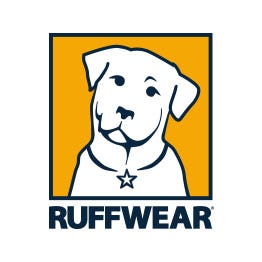 List Price:
$87.00
Starting From:
$86.99
You Save:
$0.01 (0%)
Product has been added to cart
Multipurpose leash
Can be used as a regular leash, a hands-free leash or a hitch onto a tree or post
Adjustable kermantle rope length - up to 12 ft
Uses a crux clip for a secure attachment
Stow bag to keep rope conveniently stored
Available only in one size and in two different colours
Ruffwear Hitch Hiker Leash is a multi-purpose leash that gives you versatility when taking your dog on a casual walk or hiking and also has a hitch system to wrap around a tree or post. This leash can be used as a regular leash or a hands-free leash with an adjustable, durable kermantle rope extending up to twelve feet. In addition, it features a Hitchcock adjuster to easily adjust the rope length as a braking system if you need to stop your dog and a Crux clip for a secure harness leash attachment or securing the hitch. The rope can be stored away in the convenient stowaway bag when not in use. 
Ruffwear Hitch Hiker Leash is available only in one size and two different colours; please see the specifications tab for measurements. 
Measurements
Length of Rope: 3.65 m (12 ft)
Waist belt max length: 124 cm (49")
Stow Bag: 16 x 18.5 x 5 cm (6 x 7 x 2")