PowAir Odor Neutralizer Block
Product has been added to cart
Long-lasting, industrial strength odour neutralizers
Permanently eliminate organic & non-organic odours
Perfect for use in small spaces (i.e. bathrooms, vehicles, gym bags, cupboards, RVs)
Available in three refreshing scents
Net Content: 6 oz.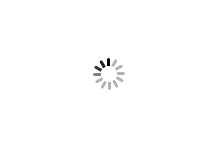 PowAir Odor Neutralizer Blocks provide a safe, industrial strength solution to not just mask but actually neutralize and eliminate a wide variety of bad odours. The formula for each block contains a blend of over 40 essential oils to permanently eliminate the odours, leaving the space smelling clean and fresh.
These long-lasting blocks are perfect for smaller spaces such as vehicles, cupboards, gym bags, bathrooms, kitchens, RVs, or bedrooms. All you have to do is remove the lid and let the block do the work. Available in three lovely scents - Apple Crumble, Passion Fruit, and Tropical Breeze. Each block is 6 oz.