Petsafe 100 Yard Remote Trainer
by Petsafe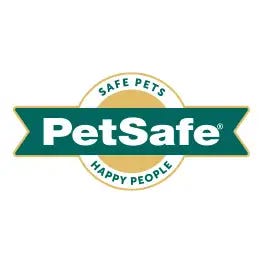 List Price:
$171.99
Our Price:
$164.99
You Save:
$7.00 (4%)
Product has been added to cart
Digital remote transmitter & receiver collar for training
Adjustable receiver collar - 100-yard range
Uses tone, vibration and static (1-15 levels) with safety feature at higher levels
Easy to read digital screen
Recharged by USB
Waterproof remote and receiver collar
Suitable for sensitive or smaller dogs 3.6 kg and with a neck size of 15-71 cm
3 Year manufacturer warranty
The PetSafe 100 Yard Remote Trainer can make a huge difference regarding training your dog. When the button on the remote transmitter is pressed, a signal is sent to your dog's collar that will give off a safe, mild static stimulation to distract your dog and redirect to the desired positive behaviour. The remote transmitter and receiving collar has a range of up to 100 yards (91 meters), making it easier to keep track of your dog and keep him nearby. This training system is easy to use with its two-button design designating which one is for tone and simulation with its easy to read digital screen.
This system features both a waterproof collar and remote; the collar has the options of tone, vibration and 15 levels of static with a safety lock in place for levels 8-15. The collar is designed for dogs 3.6 kg (8 lbs) and higher with a neck size of 15-71 cm (6-28"). The Petsafe 100 Yard Remote Trainer can be charged with a USB charge cable.
Petsafe 100 Yard Remote Trainer comes with the remote, nylon strap collar, short and long contact points, test light tool, USB charging cable and a quick start guide. Petsafe training collars come with a three-year manufacturer warranty.