PetSafe Simply Clean Continuous Self-Cleaning Litter Box
Product has been added to cart
Eco-friendly & easy way to keep the litter box clean
Cleans continuously - Bowl does one complete rotation per hour
Quiet & slow-moving - Will not disturb your cat
No additional accessories (cartridges, special bags)
Reduces bad odours & bacteria build-up
Suitable for cats of all shapes & sizes
For indoor use only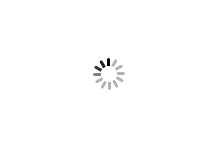 The PetSafe Simply Clean Continuous Self-Cleaning Litter Box could be the answer to all of your litter box frustrations. This quiet, self-cleaning litter box is eco-friendly and cleans continuously without disturbing your cat. There are no additional accessories (i.e. bags, cartridges) necessary and the bowl rotates and cleans on its own, doing one full rotation per hour.
Say goodbye to scooping and putting up with stinky odours and bacteria that build up in the litter box. You can use plain, recycled grocery bags to line the waste receptacle for easy cleaning when necessary.
No batteries required. This Self-Cleaning Litter Box uses a low-voltage AC adaptor. Suitable for cats of all shapes and sizes. For indoor use only.