Pet Naturals Hip + Joint Dog Treats
Product has been added to cart
Natural and Sugar Free
High Quality Ingredients - Easy Digestion and proper absorption of nutrients
Glucosamine & Chondroitin Infused - Supports proper structure and function of healthy connective tissue and joints
Great Taste - Chicken and live flavour dogs love
Soft Treats - Easy to administer, easy for dogs to eat
Resealable Pouch - Keeps treats fresh
Recommended For - Dogs with an advanced need of joint support, retired, geriatric, working or sporting breeds, dogs predisposed to joint and connective tissue stress or dogs recovering from accidents or surgery
Net Wt. 8.73 oz (247.5 g)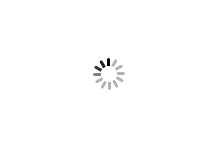 Pet Naturals Hip and Joint Treats are a soft, natural treat for the support of hip, joint and connective tissue function in dogs in any stage of life.
Directions for Use
For dogs up to 25 lbs: Give 1 chew daily.
For dogs up to 25 - 75 lbs: Give 2 - 3 chews daily.
For dogs over 75 lbs: Give 4 - 6 chews daily.

Active Ingredients Per 2 Chews:
Glucosamine HCl (Shrimp and Crab) - 750 mg
Methylsulfonylmethane (MSM) - 400 mg
Chondroitin Sulfate (Porcine) - 400 mg
Ascorbic Acid (Vitamin C) - 100 mg
N,N-Dimethylglycine HCl (DMG) - 100 mg
Eicosapentaenoic Acid (EPA) - 18 mg
Docosahexaenoic Acid (DHA) - 12 mg
Manganese (Mn Proteinate) - 5 mg

Inactive Ingredients: allspice, arabic gum, brewers yeast, calcium sulfate, chicken liver flavor,
citric acid, fish oil, glycerin, ground oat groats, ground rye groats, maltodextrin, mixed
tocopherols, nutmeg, oat meal, pectin, propionic acid, rosemary extract, silicon dioxide,
sodium alginate, sorbic acid, soy lecithin, vegetable oil, water.