Pet Naturals UT Support Cat Treats
Product has been added to cart
Encourages proper functioning of the urinary tract
Great Taste - Chicken and liver flavour cats love.
Help balance pH levels, support urinary tract lining & reduce production of crystals
Help reduce inflammation & pain while urinating
Resealable Pouch - Keeps treats fresh
Natural and Sugar Free soft treats
For cats of all breeds and life stages
Net Wt. 1.98 oz (56.25 g). Net Content: 45 treats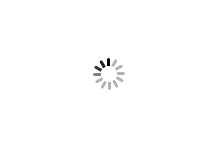 Pet Naturals Chicken & Liver UT Support Cat Treats work to ensure that your cat's urinary tract is operating as it should. Some of the key ingredients, N-aceteyl, D-mannose, and cranberry extract work to maintain a normal pH level in your cat's urine, support the urinary tract lining, provide antioxidants, and prevent discomfort for your cat while urinating.
They are a sugar-free, soft natural treat and they come in a resealable bag to keep them fresh. Pet Naturals Cat Treats are safe to be fed on a daily basis or as needed. Net Content: 45 treats. Net Weight: 1.98 oz (56.25 g).
Directions for Use:
Give 1 chew daily for cats up to 25 lbs. During times of increased stress, it is safe to double or triple this amount, as needed.
NOTE: Safe use in pregnant animals or animals intended for breeding has not been proven. If animal's condition worsens or does not improve, stop product administration and consult your veterinarian. Administer during or after the animal has eaten to reduce incidence of gastrointestinal upset.
Store in a cool, dry place.
Active Ingredients Per 1 Chew: N-Acetyl Glucosamine (Shrimp & Crab): 100 mg, D-Mannose: 50 mg, Bromelain: 50 mg, Cranberry Extract: 50 mg
Inactive Ingredients: Arabic Gum, Brewers Yeast, Calcium Sulfate, Canola Oil, Chicken Liver Flavor, Citric Acid, Citrus Pectin, Glycerin, Maltodextrin, Mixed Tocopherols, Oat Flour, Propionic Acid, Rosemary Extract, Rye Flour, Silicon Dioxide, Sodium Alginate, Sorbic Acid, Soy Lecithin, Vegetable Oil, Water.