Pet Naturals Hip & Joint Cat Treats
Product has been added to cart
Support maintenance and repair of tissues in joints, ligaments, tendons, and cartilage
Contain high levels of chondroitin sulfate, glucosamine & MSM
Delicious chicken and liver flavour cats love
Resealable Pouch - Keeps treats fresh
Help reduce inflammation and stiffness
Natural and Sugar Free soft treats
Appropriate for adult cats of all breeds
Net Wt. 2.22 oz (64 g). Net Content: 45 treats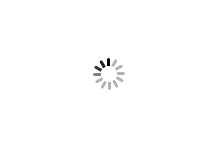 Pet Naturals Chicken & Liver Hip & Joint Cat Treats offer an advanced formula which contains a unique combination of ingredients that all work to maintain and repair joints, tendons, ligaments, cartilage, and other tissues in cats. Optimal amounts of glucosamine, chondroitin sulfate, and MSM provide the resources necessary to prevent and repair damage to these parts of the body as well as to reduce any inflammation.
These soft, sugar-free natural treats are flavoured with chicken liver and are appropriate for adults cats of all breeds. Pet Naturals Cat Treats come in a resealable bag to keep them fresh. They are safe to be fed on a daily basis or as needed. Net Content: 45 treats. Net Weight: 2.22 oz (63 g).
Directions for Use:
Adult Cats: 2 chews daily.
Daily amount may be divided between AM and PM. For quicker results, double the recommended amounts above for the first 6 weeks.
NOTE: Store treats in a cool, dry place.Use has not been proven to be safe for pregnant or breeding animals. If stiffness or lameness continues or worsens, discontinue use and see your veterinarian. To reduce the likeliness of an upset stomach, do not feed your cats treats on an empty stomach.
Active Ingredients Per 2 Chews: Glucosamine HCl (Shrimp and Crab) - 200 mg, Methylsulfonylmethane (MSM) - 100 mg, Chondroitin Sulfate (Porcine) - 100 mg, Ascorbic Acid (Vitamin C) - 25 mg, N,N-Dimethylglycine HCl (DMG) - 25 mg, Eicosapentaenoic Acid (EPA) - 7.5 mg, Docosahexaenoic Acid (DHA) - 5 mg, Manganese (Mn Proteinate) - 1.25 mg
Inactive Ingredients: Arabic Gum, Brewers Yeast, Calcium Sulfate, Chicken Liver Flavor, Citric Acid, Corn Oil, Fish Oil, Glycerin, Ground Oat Groats, Ground Rye Groats, Maltodextrin, Mixed Tocopherols, Oat Meal, Pectin, Propionic Acid, Rosemary Extract, Silicon Dioxide, Sodium Alginate, Sorbic Acid, Soy Lecithin, Vegetable Oil, Water.