Pet Naturals Clean Scat Cat Treats
Product has been added to cart
Suppress odour-causing chemicals & clean out toxins in intestines
Freshen breath, reduce flatulence & deodorize fecal matter
Help keep your cat's littler box smelling fresh
Delicious chicken and liver flavour cats love
Natural and Sugar Free soft treats
Resealable Pouch - Keeps treats fresh
Appropriate for adult cats of all breeds
Net Wt. 2.38 oz (67.5 g). Net Content: 45 treats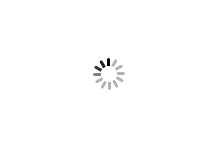 Pet Naturals Chicken & Liver Clean Scat Cat Treats work to freshen your cat's breath while also reducing the frequency of flatulence and reducing the odours from his fecal matter and litter box. They use the combination of champignon mushroom, yucca, and spirulina to help suppress odour-causing chemicals and remove toxins from your cat's intestines. As a result, these tasty treats will make your cat and his litter box less smelly .
These soft, sugar-free natural treats are flavoured with chicken liver and are appropriate for adults cats of all breeds. Pet Naturals Cat Treats come in a resealable bag to keep them fresh. They are safe to be fed on a daily basis or as needed. Net Content: 45 treats. Net Weight: 2.38 oz (67.5 g).
Directions for Use:
Adult Cats: Feed up to 2 soft chews daily. For best results, administer treats consistently and between meals.


NOTE: Store treats in a cool, dry place. For use in cats only. Use has not been proven to be safe for pregnant or breeding animals. If condition continues or worsens, discontinue use and see your veterinarian. To reduce the likeliness of an upset stomach, do not feed your cats treats on an empty stomach.
Active Ingredients per 1 Chew: Spirulina - 100 mg, Chlorophyll - 2 mg, Champignon Mushroom Extract (Champex™ brand) - 30 mg, Yucca Schidigera Extract - 10 mg
Inactive Ingredients: Brewers Yeast, Calcium Sulfate, Canola Oil, Chicken Liver Flavor, Citric Acid, Fenugreek, Glycerin, Maltodextrin, Mixed Tocopherols, Propionic Acid, Rosemary Extract, Silicon Dioxide, Sodium Alginate, Soy Lecithin, Vegetable Oil.