Pet Naturals Calming Cat Treats
Product has been added to cart
Helps Reduce Stress & Anxiety
Natural and Sugar Free
Great Taste - Chicken and liver flavour cats love.
Soft Treats - Easy to administer, easy for cats to eat
Resealable Pouch - Keeps treats fresh
Great aid for a variety of stress-inducing scenarios
For cats of all breeds and life stages
Net Wt. 1.11 oz (31.5 g). Net Content: 21 treats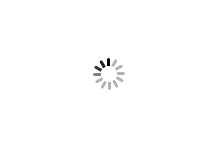 Pet Naturals Chicken & Liver Calming Cat Treats are a delicious, soft, natural treat designed to reduce stress and to calm cats. Some symptoms of stress and anxiety in cats include continual paw licking, trembling, excessive scratching, destructive or aggressive behaviour, or abnormal urine marking. If your cat experiences one or more of these symptoms, the ingredients in these Pet Naturals treats will support balance in the brain and promote relaxation and a healthy appetite. They are safe to be used on a daily basis or as needed.
These soft chicken-flavoured chews come in a resealable bag and can be used for a variety of stress-inducing situations, including but not limited to: boarding at a kennel, during thunderstorms or fireworks, during times of separation or boredom, changes made to the cat's environment, trips to the vet or groomer, or while travelling. Net Weight: 1.11 oz. (31.5 g). Net Content: 21 treats.
Directions for Use:
Give 1 chew daily for cats up to 25 lbs. During times of increased stress, it is safe to double or triple this amount, as needed.
Active Ingredients Per 1 Chew: Thiamine (Vitamin B1): 31.25 mg, L-Theanine (Suntheanine® brand): 10.56 mg, Colostrum Calming Complex: 5.28 mg
Inactive Ingredients: Brewers Yeast, Calcium Sulfate, Canola Oil, Chicken Liver Flavor, Citric Acid, Glycerin, Maltodextrin, Mixed Tocopherols, Propionic Acid, Rosemary Extract, Silicon Dioxide, Sodium Alginate, Soy Lecithin, Vegetable Oil.