Pawzzie Kangaroo Lung Burger
Product has been added to cart
Sourced from Australia
100% kangaroo
Burger-style, all-natural dog chews
Good source of protein, iron & zinc
Suitable treat for all dog breeds
Helps clean teeth & gums, exercise jaws
Grain-free
Carefully dehydrated without using preservatives
Contains no additives, hormones, or fillers
Net content: approximately 128 g (4.5 oz)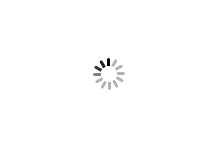 Pawzzie Kangaroo Lung Burgers are a delicious, high-protein, low-fat dog chew. These treats are all-natural, 100% kangaroo lung chews from Australia that also have a high iron and zinc content. Kangaroo also makes an excellent alternative protein source for more sensitive dogs. These tasty lung burgers have been dehydrated without the use of preservatives, growth hormones, or chemicals, so the nutrients and great taste are preserved. Not to mention, as dogs eat these chews, they will help keep the teeth and gums clean and healthy.
These chews can be broken into smaller pieces, so they are suitable as a training reward for dogs of all shapes and sizes. Packaged in Canada. Net content of bag: approximately 128 g (4.5 oz).
100% Dehydrated Kangaroo Lung.