Pawbreakers Original Edible Catnip Ball
Product has been added to cart
Edible Toy Ball and Treat in one
Made from 100% USA Organic Catnip
Nutritious and Fun
Very little mess
Safe and Healthy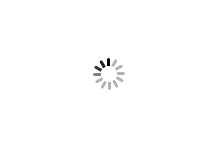 The Pawbreakers Original Edible Catnip Toy for Cats is a Toy and Treat all in one.
You don't have to choose between a treat or a toy anymore. The Pawbreaker Original is a healthy, safe, all-natural, solid toy ball made from catnip.
Your cat can enjoy the fun of a nutritious solid ball, made from high-quality 100% organic catnip. It's a toy and treat that can be enjoyed by your cat with very little mess. Pawbreakers Original Catnip Toy is a great choice for your cat and contains no preservatives, artificial colours or flavours.
The Pawbreakers Original is a Catnip Toy and Treat that your cat can actually eat!
17 g (0.6 oz.)
Size 3.17 cm (1¼") Diameter
100% USA Organically Grown Catnip