Oxbow Timothy Bungalow Large
Special Price
$28.04
was
$32.99
Product has been added to cart
Made of All-Natural Timothy Hay
Enriching addition to your pet's environment
Hand Woven
100% Edible
Safe for small pets
Has no wire or thread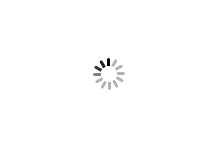 The Large Oxbow Timothy Bungalow is hand woven and made of 100% timothy hay, an all-natural, edible product.
The all-grass bungalow gives your small animal a new place to rest or relax, both inside or outside their habitat. With an edible construction, the bungalow becomes an enrichment and a snack that can be added to your pet's environment. Timothy hay provides the high fibre your small animal needs and craves the natural chewing instinct. The Timothy Bungalow has no wire, or threads that your pet could ingest and has no added chemicals.
Your small animal will love this enriching bungalow.
Large Bungalow
Size: 29 cm x 29 cm x 22.5 cm (12"x 12"x 9") shipping weight 7.8
The Timothy Club Process:
100% Natural Timothy Hay is harvested (no chemicals added)
Hay is carefully dried which retains colour and scent
Bundles are hand selected and sorted
Hay is rolled and softened by hand to correct thickness
Timothy Hay is woven by hand
After woven the hay is dried to disinfect
Finished product is stored in climate controlled rooms to maintain quality
Use and Care Instructions:
Wash with cool water if needed.
Dry in sunlight only
Ingredients:
High-fiber 100% Timothy Hay
Preservative and additive free
Guaranteed Analysis:
| | |
| --- | --- |
| Fibre | 34.1% |
| Protein | 5.0% |
| Fat | 1.0% |