Outward Hound Puzzle Toys - Paw Flapper
Product has been added to cart
Ideal puzzle for dogs who love treats
Encourages your dog to use their nose
Eliminates boredom and provides mental stimulation
Practices and develops your dogs intelligence
Anti-slip pads to prevent accidents
Non-toxic material and FDA approved for food contact
Dishwasher safe
Dimensions: 5.08 cm x 25.4 cm x 25.4 cm (2" x 10" x 10")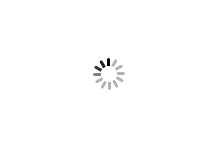 Outward Hound Puzzle Paw Flapper Toy is a versatile, treat hiding puzzle game that stimulates dog intelligence!
The Paw Flapper™ comes as a two-part puzzle, teaching dogs to use their noses to lift treat chambers, and rotate the toy to retrieve treats. The Paw Flapper Toy is a great scent test with 8 hidden treat chambers, under 4 rotating chambers, for your dog to explore.
Step 1: Introduce your dog to the treats first for him to recognize the smell and allow him to watch you place the treats inside all 8 chambers of the Paw Flapper.
Step 2: Allow your dog to figure out how to lift the treat chambers to retrieve the treats. The top flapping layers rotate to reveal the other hidden chambers making it challenging and possible to retrieve all 8 treats.
Step 3: After your dog retrieves all the treats, be sure to reward him and replace the treats for another round!
Challenge
Outward Hound Puzzle Toys challenge and stimulate dog senses, with mental exercise and boredom busting fun!
Teach
Teach your dog problem solving skills, create an outlet for natural curious behaviour.
Play
Game play is a positive, fun and interactive experience that build bonds, and helps to socialize your dog.

Keep Your Dog Out of Trouble with Dog Puzzle Toys
If you don't provide stimulation and new challenges for your dog, he'll make his own mischief.
Rather than stirring up trouble at the expense of your belonging's, yard and garden, why not focus you dog's energy on puzzles to solve.
Allow your dog to problem solve dog puzzle toys and put their instincts to work.
Animal Puzzle Toys First Started in Zoos
Outward Hound Puzzle Toys are built from the idea of enrichment activities first used in zoos to tackle the boredom of captive animals.
The puzzles activities to tailored to very specific behavioural patterns of dogs.