Our Pets Play-n-Squeak Batting Practice + Door Hanger
Product has been added to cart
Interactive Door Hanger
For healthy solo play
Includes Catnip
Squeaks when tapped
Electronic Real Mouse Sound
Fits any Standard Door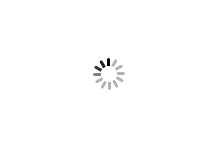 Our Pets Play-n-Squeak's Batting Practice with Door Hanger is a healthy "Home Alone" choice for your cat.
Encouraging curiosity and activity, the Batting Practice toy will entertain your cat for hours. Watch your cat pounce and swat at the tethered mouse, suspended from the top of any door in your house. Every time your cat makes contact, the mouse makes an electronic RealMouse "squeak" and stimulates even more excitement! Keep your cat agile, alert and healthy with Batting Practice. Designed to work with a cat's natural instinct to hunt and catch prey.
Warnings:
Remove from your pet if parts become loose or detached.
Supervision suggested.