Orijen Regional Red Grain Free Cat Food
Product has been added to cart
Made in Canada
Biologically appropriate formula
Grain-free & Low-Carb food
Regional sources for all ingredients
Low-glycemic carbohydrates
80% Ranch-raised Angus beef, wild boar, lamb, Heritage pork & bison
20% Fresh and local fruits, vegetables & botanicals
Naturally pH Balanced for adult cats
Never frozen and no preservatives
Processed and sourced from Canada's best and freshest ingredients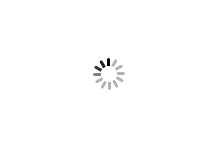 Orijen Regional Red Grain-Free Cat Food is about as close as it gets to a wild cat's diet. It offers multiple protein sources mixed with a variety of fruits, vegetables, and botanicals that will give your cat a wholistic, biologically-appropriate diet. Orijen's philosophy is to offer a "whole-prey diet," meaning they leave in all of the meat, organs, cartilage, bones, and fats from their protein sources because that's how nature intended cats to eat.
Orijen's ingredients are delivered to their facility fresh each day to ensure phenomenal quality that can't be beat. As for Orijen Regional Red Grain-Free, this food features Angus beef, wild boar, lamb, Heritage pork, and bison, which are all raised on regional ranches and farms. It contains no grains, potatoes, or GMOs, so you can ensure you're providing your cat with a delicious, protein-rich diet for your adult cat. Available in 2.27 kg and 6.8 kg bags.
Guaranteed Analysis
Crude Protein (min.): 40%
EPA (min.): 0.25%
Crude Fat (min.): 20%
Taurine (min.): 0.2%
Crude Fiber (max.): 3%
Carbohydrate (max.): 20%
Moisture (max.): 10%
Ash (max.): 9%
Calcium (min./max.): 1.7/1.9%
Glucosamine (min.): 400 mg/kg
Phosphorus (min./max.): 1.3/1.6%
Chondroitin (min.): 250 mg/kg
Omega-6 (min.): 2.4%
Microorganisms (min.): 0.1M cfu/kg
Omega-3 (min.): 1.2%
pH: 5.5
DHA (min.): 0.3%
Metabolic Energy for Orijen Regional Red Cat Food is 4060 kcal/kg (500 kcal per cup) with 40% from protein, 18% from carbohydrates, and 42% from fat.
Feeding Guidelines
Weight of Cat
Adult
Maintenance
Weight Loss
Senior
2 kg (4 lb)
1/3 cup/day
---
1/4 cup/day
3 kg (6 lb)
3/8 cup/day
---
1/4 cup/day
4 kg (9 lb)
1/2 cup/day
---
1/3 cup/day
5 kg (11 lb)
5/8 cup/day
1/2 cup/day
1/2 cup/day
6 kg (13 lb)
2/3 cup/day
1/2 cup/day
1/2 cup/day
8 kg (17 lb)
7/8 cup/day
5/8 cup/day
3/4 cup/day
10 kg (22 lb)
1 cup/day
2/3 cup/day
7/8 cup/day
* 1 cup = 120 g. To help maintain freshness. we recommend sealing bag tightly and storing in a cool, dry location. This chart is a guide, and may differ based on feeding habits and activity levels of your cat.
Delivered Fresh Each Day
ACANA features an unmatched variety of local ingredients that are raised or fished by people we know and trust, passed fit for human consumption, and then delivered to our door fresh each day!
Ingredients
Boneless wild boar,* boneless lamb,* boneless beef,* beef liver,* boneless pork,* whole herring,*pork liver,* beef meal, lamb meal, herring meal, salmon meal, pollock meal, lamb fat, green lentils, chickpeas, red lentils, bison,* whole egg,* yellow peas, beef tripe,* herring oil, lamb liver,*beef kidney,* alfalfa, kelp, pumpkin,* butternut squash,* spinach greens,* carrots,* apples,*pears,* cranberries,* mixed tocopherols (preservative), chicory root, dandelion root, chamomile, peppermint leaf, ginger root, caraway seeds, turmeric, rose hips, freeze-dried lamb liver, freeze-dried beef liver, freeze-dried wild boar liver, freeze-dried tripe, dried Enterococcus faecium fermentation product + vitamins and minerals
*delivered fresh
Supplements
Vitamin A, vitamin D3, vitamin E, niacin, riboflavin, folic acid, biotin, vitamin B12, zinc proteinate, iron proteinate, manganese proteinate, copper proteinate, selenium selenite.