Orijen Adult Cat & Kitten Food
Product has been added to cart
Made in Canada
Biologically appropriate food – Replicates your cat's natural diet
Whole prey diet – Complete and balanced nutrition; All ratios mimic the natural diet
Meat and protein rich – Ingredients made of 80% protein-packed for a protein level of 42%
Rich in essential fish oils – Essential for peak health
Fresh, local fruits and vegetables – Delivered fresh daily
Low glycemic formula – Contains less than half the carbohydrates found in conventional dog food
First 10 ingredients are premium animal source
Botanical inclusions – To mirror the instinct to forage for grasses and weeds
DHA and EPA from fresh fish – Essential for immune system and nervous system
No added water – Steam cooked in its natural juices
Regionally sourced from Canada's best
For all life stages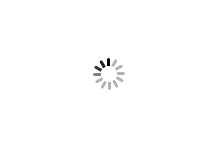 Orijen Cat Food has a simple and strong vision, and this vision has made Orijen Pet Food of the Year 3 years in a row! Orijen believes in creating a cat food that is Biologically Appropriate to nourish pets with their evolutionary adaptation to fresh meat and protein-rich diets. This includes whole prey diets with ratios that mimic your cat's natural diet. With that said, Orijen creates this diet only with the best Canadian, regional sources delivered fresh at their door daily and then processed in their own award-winning kitchen. The ingredients are so fresh that they are 'passed fit for human consumption'. This creates a food loaded with flavour and nourishes your cat as nature intended.
About Orijen Cat & Kitten Food
Orijen Adult Cat and Kitten Food features a diet that is 80% protein-packed for a protein level of 42% to replicate your cat's natural diet and support lean muscle mass, while create a supple skin and hair coat. These different protein sources include free-run chicken and turkey, wild-caught fish, and nest-laid eggs, all delivered fresh without preservatives and never frozen. The last 20% of the ingredients include fresh and local fruits, vegetables and botanicals for a complete and balanced nutrition. All to create a low glycemic and low carbohydrate formula that is unmatched by any other dry cat food!
Guaranteed Analysis
Crude Protein (min.): 42%


Omega-6 (min): 3.50%



Crude Fat (min.): 20%


Omega-3 (min): 1.20%

Crude Fiber (max.): 3%

EPA (min): 0.40%

Moisture (max.): 10%

DHA (min): 0.70%

Calcium (min./max.): 1.40 / 1.7%

Ash (max): 8.0%

Phosphorus (min./max.): 1.10 / 1.4%

Magnesium (max): 0.09%

pH (min): 5

Taurine (min): 0.25%
Calculated Metabolizable energy is 4060 kcal/kg (487 kcal per 250ml cup) (120g). Calories are distributed to support peak physical conditioning with 41% from protein, 17% from fruits and vegetables and 42% from fat.
Feeding Guidelines

To help maintain freshness. we recommend sealing bag tightly and storing in a cool, dry location. This chart is a guide, and may differ based on feeding habits and activity levels of your cat

.
Boneless chicken*, chicken meal, chicken liver*, whole herring*, boneless turkey*, turkey meal, turkey liver*, whole eggs*, boneless walleye*, whole salmon*, chicken heart*, chicken cartilage*, herring meal, salmon meal, chicken liver oil, chicken fat*, red lentils, green peas, green lentils, sun-cured alfalfa, yams*, pea fibre, chickpeas, pumpkin*, butternut squash*, spinach greens*, carrots*, Red Delicious apples*, Bartlett pears*, cranberries*, blueberries*, kelp, licorice root, angelica root, fenugreek, marigold flowers, sweet fennel, peppermint leaf, chamomile, dandelion, summer savory, rosemary, Enterococcus faecium .
*Delivered fresh and preservative-free
SUPPLEMENTS
Vitamin A, vitamin D3, vitamin E, niacin, riboflavin, folic acid, biotin, vitamin B12, zinc proteinate, iron proteinate, manganese proteinate, copper proteinate, selenium yeast.