Oase Vitronic 18W UV-C Pond Clarifier
Product has been added to cart
For ponds up to 5000 US Gallons (No fish)
Max. pump capacity: 3000 GPH
18W UV-C Clarifier - Eliminates green water and harmful pathogens
Reduces algae and phytoplankton with UV-C light
Compact design - Easy installation and easily hidden
Quick-lock ballast head - Simple maintenance
Suitable for Oase BioSmart filters - No extra parts needed
Includes 18W UV-C bulb & quartz sleeve to protect bulb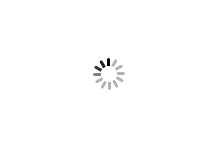 Oase Vitronic UV-Clarifier is a simple, compact UV sterilizer that eliminates green water algae, also recognized as "pea soup". As well as reducing phytoplankton and harmful pathogens that float around in your pond! Its compact design makes it easy for installation as well as easy to hide. While it works best with the Oase BioSmart filters, you can use this sterilizer with any pond system and its 18W bulb will turn your water into crystal clear for an economical price!
Vitronic UV-C Clarifier Features
a) Compact design - Easy installation and easily hidden
b) Quartz sleeve - Protects UV-C bulb for long lasting results
c) Quick-Lock Ballast Head - Easy access to UV bulb for simple maintenance
d) Mounting brackets make it easy to attach to solid surface
e) Quality at mid range price!
Oase Vitronic UV-C Clarifier Specifications
Vitronic 18W
For ponds up to:
5000 US Gallons (No Fish)
Max flow rate:
3000 US GPH
Intake/Outake Connection:
1-1/2" Threaded male
Hose Connector:
1", 1-1/4", 1-1/2" x3
Voltage:
110V
Frequency:
60Hz
Wattage:
24W
UV-C Wattage:
18W
Power cord length:
15 ft
Monthly operating cost*:
$1.73
Reorder number:
OAS56455
Warranty:
1 Year Limited
MSRP**:
$229.99
*Operating cost is based on 10 cents per kilowatt hour. **Contractor discounts will be based off of MSRP.