Oase Profimax 7000 Pond Pump
Product has been added to cart
Max. Flow Rate: 7000 GPH
Max. Head Height: 25ft
Submersible or in-line waterfall and filter pump
State of the art motor - Built in thermal and frost protection
Stainless steel strainer and impeller - Built to withstand any conditions
Solids handling - Allows up to 3/8" debris to pass through
Ideal for large installations that demand high flow rates
Made in Germany - Superior engineering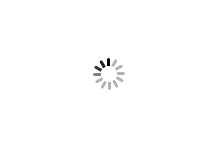 Oase Profimax 7000 Pond Pump is a durable, high performance pump that gives you high flow rates for larger pond installations and is adaptable for submerged or dry installation. With 7000 GPH, this pump is equipped with a stainless steel strainer and impeller allowing it to endure virtually any conditions. With a solids handling capability, this pump can pass debris up to the size of 3/8". With the state of the art motor, this pump is also frost protected and has a built-in thermal overlaod protection!
Profimax Pump Features
a) Solids handling up to 3/8" of coarse debris size
b) State of art motor - Built-in thermal overload and frost protection
c.) Stainless steel strainer and impeller - Durability and high performance
d.) Suitable for submerged or dry installation

Oase Profimax Pump Specifications
Profimax 7000
Dimensions:
17" L x 9.5" W x 11" H
Max flow rate:
7000 GPH
Max head height:
25 ft
Motor type:
Mag-Drive
Pump discharge diameter:
2" threaded
Voltage:
110V
Frequency:
60 Hz
Wattage:
660W
Power cord length:
20 ft
Monthly operating costs*:
$47.52
Reorder number:
OAS50296
Warranty:
3 Year Limited
MSRP**:
$1799.99
* Operating cost based on 10 cents per kilowatt hour. **Contractor discounts are based off of MSRP.