Oase FiltoClear 1600 Pressure Filter
Product has been added to cart
Compact, all-in-one pressure filter with UV Clarifier
Built-in cleaning mechanism - Quick and easy filter maintenance
9W UV-Clarifier - Eliminates green water
Backwash feature - Rinsing and flushing the UV's quartz sleeve
Can be installed below ground - To be easily hidden
For ponds up to 1600 US Gallons (Without fish)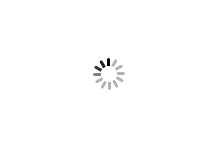 Oase FiltoClear 1600 Pressure Filter is a compact, all-in-one filtration system that guarantees clean water. With larger UV Clarifiers, this filter will eliminate the grean, pea soup water while removing all other debris with its filter media. The backwash feature allows you to effectively rinse and flush your filter with the simple use of the handle making maintenance quick and easy! The compact size of the filter allows you to install below ground level making it easy to hide. Oase offers the fastest and most effective cleaning mechanism on the market!
Oase FiltoClear G2 Filter Features:
a) UV-Clarifier - Eliminates green water
b.) Cleaning dial - Direct water to waterfall or to remove for garden plants
c.) Cleaning handle - Effectively cleaning filter media and rinse filter
d.) Cylindrical canister - Install below ground level to hide easier
FiltoClear 1600 Pressure Filter Specifications
FiltoClear 1600
Maximum Pond Size (No fish):
1600 US Gallons
Maximum Flow Rate (GPH):
1600 GPH
Maximum Input Pressure:
7.25 psi (16 ft)
Dimensions:
15" x 17"
Voltage:
110V
Frequency:
60Hz
Wattage:
9W
UV-Clarifier Wattage:
9W
Power Cord Length:
15 ft
Intake/Outlet Connection:
1-1/2"
Discharge Hose Diameter:
3/4", 1", 1.25", 1.5" x3
Monthly Operating Cost*:
$0.65
Warranty:
2 Year Limited
Reorder Number:
OAS56151
MRSP**:
$429.99
*Operating cost based on 10 cents per kilowatt hour.**

Contractor discounts are based off of MSRP.