Oase AquaMax Eco Premium Pond Pumps
Product has been added to cart
Submersible or in-line waterfall and filter pump
New Eco motor technology - Quiet operation and more energy efficient
Extremely energy efficient and exceptional service-life
Patented frost protection - Down to -20°C
Environmental Function Control - Built in dry run protection
Large cage openings allows up to 3/8" debris to pass through
Includes second intake - Ideal for in-pond skimmer or AquaMax Satellite filter
Included with hose tails or PVC connections
Made in Germany - Superior engineering
Available in 3 different sizes - 2000 GPH, 3000 GPH, or 4000 GPH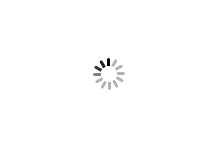 Oase Aquamax Eco Premium Pump is an all new design and placing a new standard when in comes to pond and waterfall pumps! This pump has the ability to be fully submersed or installed in-line without any extra accessories with its Environmental Function Control providing built in dry run protection. Along with a patented frost protection technology that allows the pump to be fully functional at temperatures down to -20°C. If that wasn't enough, it can also handle solids and coarse debris up to 3/8" in size! Lastly, the Oase Aquamax is one of the most energy-efficient pumps in the market today and ensures an exceptional service-life with a 5 year warranty!
Aquamax Pump Features
a) Solids handling up to 3/8" of coarse debris size
b) Environmental Function Control - Dry run protection
c.) Can be installed fully submersed or in-line
d.) Patented frost protection down to - 20°C
e.) New Eco motor technology - Extremely energy efficient and exceptional service-life
f.) Compatible with satellite silter or in-pond skimmer
g.) Replaceable impellors
h.) 5 year warranty - 3 years plus 2 year extension upon product registration

AquaMax Eco Premium Pump Specifications
AquaMax Eco Premium 2000
AquaMax Eco Premium 3000
AquaMax Eco Premium 4000
Dimensions:
14" L x 11" W x 7" H
14" L x 11" W x 7" H
14" L x 11" W x 7" H
Max flow rate:
2000 GPH

3000 GPH

4000 GPH

Max head height:
10 ft
11 ft
13 ft
Motor type:
Mag-Drive
Mag-Drive
Mag-Drive
Pump discharge diameter:
2"
2"
2"
Voltage:
110V
110V
110V
Frequency:
60 Hz
60 Hz
60 Hz
Wattage:
65W
110W
150W
Power cord length:
20 ft
20 ft
20 ft
Outlet diameter:
1", 1-1/2", 2" & Schedule 40
1", 1-1/2", 2" & Schedule 40
1", 1-1/2", 2" & Schedule 40
Monthly operating costs*:
$4.68
$7.92
$10.80
Reorder number:
OAS57499
OAS57500
OAS57501
Warranty:
5 Year Limited
5 Year Limited
5 Year Limited
MSRP**:
$499.98
$659.98
$799.98
* Operating cost based on 10 cents per kilowatt hour. **Contractor discounts are based off of MSRP.