Oase AquaMax Eco Classic Pond Pumps
Product has been added to cart
Submersible, solids handling waterfall and filter pump
New Eco motor technology - Quiet operation and more energy efficient
Energy efficient - 40% reduction in energy usage over similar pumps
Patented frost protection - Fully functional at cold temperatires
Environmental Function Control - Built in dry run protection
Solids handing - Allows up to 1/3" debris size to pass through
Low profile design - Easily hidden
Made in Germany - Superior engineering
Available in 3 different sizes - 1900 GPH, 2700 GPH, or 3500 GPH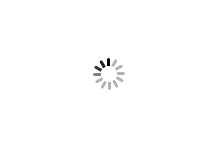 Oase Aquamax Eco Classic Pump allows you to buy a world renowned Aquamax pump at a reasonable price. With new motor technology, this pump has a 40% reduction in energy compared to similar pumps. Including an Environmental Function Control to provide built in dry run protection and a patented frost protection making it fully functional at colder temperatures. With a low profile design, this pump can be easily hidden and handle debris up to the size of 1/3"! This creates a reliable, economical filter and waterfall pump at a fair price!
Aquamax Classic Pump Features
a) Solids handling up to 1/3" of coarse debris size
b) Environmental Function Control - Dry run protection
c.) Quiet operation even when run in-line
d.) Patented frost protection - Functional at cold temperatures
e.) New Eco motor technology - Extremely energy efficient and economical
f.) Compatible with feeding filters and waterfalls
g.) 3 year warranty limited

AquaMax Eco Classic Pump Specifications
AquaMax Eco Classic 1900
AquaMax Eco Classic 2700
AquaMax Eco Classic 3500
Dimensions:
11" L x 9" W x 6" H
11" L x 9" W x 6" H
11" L x 9" W x 6" H
Max flow rate:
1900 GPH

2700 GPH

3600 GPH

Max head height:
9.5 ft
11 ft
13 ft
Motor type:
Mag-Drive
Mag-Drive
Mag-Drive
Pump discharge diameter:
2"
2"
2"
Voltage:
110V
110V
110V
Frequency:
60 Hz
60 Hz
60 Hz
Wattage:
70W
110W
150W
Power cord length:
20 ft
20 ft
20 ft
Outlet diameter:
1", 1-1/2", 2" & Schedule 40
1", 1-1/2", 2" & Schedule 40
1", 1-1/2", 2" & Schedule 40
Monthly operating costs*:
$5.04
$7.92
$10.80
Reorder number:
OAS57620
OAS57621
OAS57623
Warranty:
3 Year Limited
3 Year Limited
3 Year Limited
MSRP**:
$399.98
$499.98
$599.98
* Operating cost based on 10 cents per kilowatt hour. **Contractor discounts are based off of MSRP.