Product has been added to cart
Provides complete chelated micro-nutrient formula (excluding boron)
Enriched with potent blend of B vitamins and biotin
Ensures efficient plant metabolism and strengthens resistance
Freshwater use only
Dosage: 5 mL per 38 L (10 U.S. gal) weekly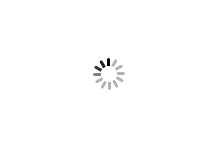 Nutrafin Plant Gro - Aquatic Plant Essential Micro-Nutrient supports strong aquatic plant growth and condition by providing a complete chelated micro-nutrient formula (excluding boron). Enriched with a potent blend of B vitamins and biotin, it ensures efficient plant metabolism and strengthens resistance.
GUARANTEED ANALYSIS:
Total Nitrogen (N): 0.15%
0.15% Water Soluble Nitrogen (Chelating agent)
Boron (B): 0.0005%
Copper (Cu): 0.0005%
0.0005% Chelated Copper (Cu)
Iron (Fe): 0.26%
0.26% Chelated Iron (Fe)
Manganese (Mn): 0.05%
0.05% Chelated Manganese (Mn)
Molybdenum (Mo): 0.0007%
Zinc (Zn): 0.003%
0.003% Chelated Zinc (Zn)
Derived from Sodium Ferric Ethylenediamine Tetraacetate, Manganese Sulfate, Zinc Sulfate, Boric Acid, Copper Sulfate, and Sodium Molybdate. Chelated with Ethylenediaminetetraacetic acid (EDTA).
ALSO CONTAINS NON-PLANT FOOD INGREDIENT: 0.020% Thiamine HCl (Vitamin B1).
Treats: 3,785 L (1,000 U.S. gal)