Northmate Green Interactive Dog Feeder
Product has been added to cart
Green interactive feeder with 43 rounded "blades of grass"
Encourages dogs' instinctive behavior of scavenging & foraging

Slows dogs' eating & reduces indigestion, bloat, regurgitation
For indoor and outdoor use
Can be washed in dishwasher
One piece of hard, molded, phthalate-free plastic
Appropriate for small to giant breeds of all weights and sizes
Measures 40 x 29 x 10 cm (15.7 x 11.4 x 3.9 in.)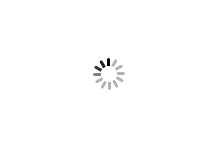 The Northmate Green Interactive Dog Feeder will encourage your dog's natural foraging and scavenging instincts while giving him a healthy challenge as he eats his food. The special design is shaped like blades of grass in order to give the feel of foraging for food. Simply scatter your dog's portion of food across the feeder and let your dog loose to push the pieces around and eat them at a more casual pace.
The Green Interactive Dog Feeder will help your dog pace himself as he eats and, in turn, reduce the risk of bloat, gulping, indigestion, and regurgitation. This size is designed for dogs of small to giant breed dogs of any weight or size. You can feed both dry and canned food
The Green Interactive Dog Feeder is made of one piece of hard, molded plastic that is free of phthalates. It can be used both indoors and outdoors and be thrown into the dishwasher for a quick cleaning. The interactive feeder itself weighs approximately 728 g (1.6 lb) and measures 40 x 29 cm (15.7 x 11.4 in.). There is a total of 43 rounded "blades of grass" that are each between 5 - 10 cm (1.9 - 3.9 in.). There is also a small outer edges that can hold wet food or about 0.4 L of water.