NaturVet Quiet Moments® Gel for Cats
Product has been added to cart
Helps maintain normal nervous system function
Work to reduce anxiety & tension in cats
Ideal for travel, changes to routine, motion sickness, thunderstorms, fireworks, etc.
Delicious flavour like a treat
Recommended for cats and kittens over 4 weeks old
Made in the U.S.A.
Net weight: 85 g (3 oz.)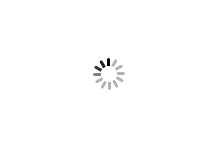 The NaturVet Quiet Moments Calming Aid Gel for Cats is useful for managing anxiety and tension in your cat during high-stress situations. Some of these scenarios may include, but are not limited to, travelling, thunderstorms, fireworks, boarding, trips to the vet, preventing motion sickness, and reducing tension from changes in daily routines. This product is recommended for cats and kittens over 4 weeks in age. This gel has the delicious flavour of a treat, so it is easy to administer.
Made in the U.S.A. Net content 85 g (3 oz).
Feeding Directions
For adult cats, allow them to have a few tasty licks (1 gram/1" ribbon per every 10 lbs.) 30 minutes before the expected stressful event. Give twice daily, as needed. For kittens over the age of 4 weeks, reduce the daily amount to 0.5 g/1/2" ribbon. Because it tastes like a treat, it should not be difficult to get your cat to consume it.
Caution: Safe use in pregnant animals or animals intended for breeding has not been proven. If animal's condition worsens or does not improve, stop administration of product and consult your veterinarian. This product is intended for animal use only. Keep out of reach of children as well as other animals. In the case of an overdose, be sure to contact your healthcare professional immediately.
Active Ingredients per 1 gram or 1" ribbon:
| | |
| --- | --- |
| Ingredient | Amount |
| L-Tryptophan | 10 mg |
| Chamomile | 6 mg |
| Thiamine Hydrochloride | 6 mg |
| Ginger | 1 mg |
Inactive Ingredients:
Cane Molasses, Cod Liver Oil, Corn Syrup, Malt Syrup, Maple Flavour, Methylcellulose, Potassium Sorbate, Sorbic Acid, Soy Protein Concentrate, Soybean Oil and Water.