Naturpet Skin Aid Spray for Cats and Dogs
by NaturPet
List Price:
$41.99
Our Price:
$35.99
You Save:
$6.00 (14%)
Product has been added to cart
Vet approved treatment
Cleans and protects cuts, scratches & insect bites
Prevents infections and speeds up the healing process
Helps reduce swelling
Easy-to-use spray
Suitable for cats and dogs
Size: 100 mL (3.3 fl. oz.)
Made in Canada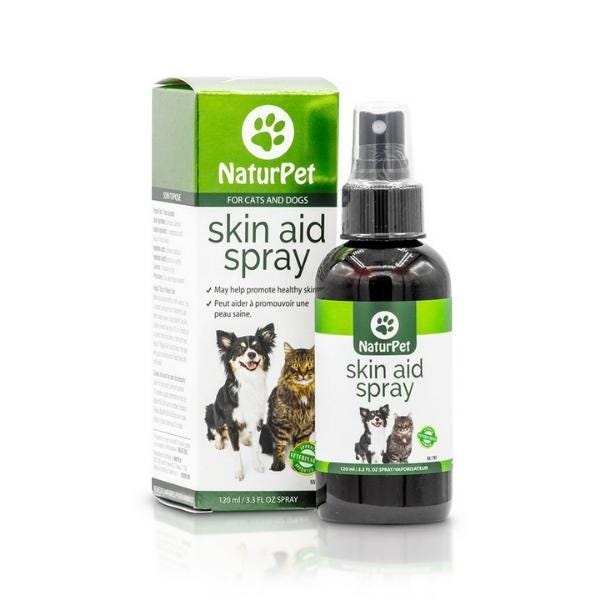 Naturpet Skin Aid Spray is a 100% natural and safe herbal extract antiseptic spray that helps clean wounds and reduce swelling. It is suitable for both cats and dogs and can be used to treat bug bites, scrapes, and cuts.
Available in 100 ml (3.3 fl. oz.) spray bottle.
Directions for Use
Spray Naturpet Skin Aid Spray directly onto the affected area several times each day until it is healed. This product can be used on cats and dogs and can be used on wounds, hot spots, dry skin, or other affected areas of skin.
Shake well before every use and refrigerate after opening (good for up to 6 months).
Cautions
Keep out of reach of children. If an accidental overdose occurs, consult a veterinarian.
Active Ingredient: Echinacea, Calendula.
Inactive Ingredients: Ethyl Alcohol, Distilled water.