Nature's Own Denta-Roo Kangaroo Tendons
Product has been added to cart
All natural dog chews to improve dental health
Kangaroo is a great alternative protein source
Ideal for dogs with allergies or sensitivities to common meats
Gently removes plaque and tartar and flosses teeth
Sourced from USDA-approved facility in Australia
Net content: 70 g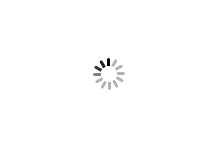 Nature's Own Denta-Roo Kangaroo Tendons are all-natural dog chews that are sourced directly from a USDA-approved facility in Australia . These tasty tendons offer a more exotic option for dogs with sensitivities and allergies to more common protein sources such as beef and chicken. The small fibres within each tendon work to "floss" your dog's teeth and the chewing motion helps to remove plaque and tartar off the surface.
Kangaroo tendons have a low fat content yet are high in quality protein. Easily digestible and low in odour make them even more appealing. They have been slowly dried at a temperature of 90 degrees Celsius over a long period of time to lock in the natural flavour and freshness.
The kangaroos are raised with a free-range diet and are not farm-raised. These chews do not contain any hormones, antibiotics, or other additives. Each 70 g ziplock bag contains approximately 10 tendons that measure about 10 cm (4") in length.
Guaranteed Analysis
| | |
| --- | --- |
| Crude Protein (Min.) | 94.1 g / 100 g |
| Crude Fat (Min.) | 2.4 g / 100 g |
| Fibre (Max.) | 6.6 g / 100 g |
| Moisture (Max.) | 9.8 g / 100 6 |
| Ash (Max.) | 1.9 g /100 g |
Denta-Roo Kangaroo Tendon Chews are intended for use as treats only. Wash your hands after handling Nature's Own pet treats.
Dehydrated Kangaroo Tendon.