Nature's Miracle Tough Dirt & Odor Shampoo
Product has been added to cart
Fights stubborn stains & odours
Loosens & removes seedlings, caked-on dirt & mud
Neutralizes & eliminates tough, rolled-in odours
Leaves coat smelling clean & fresh
Contains no dyes or soaps
Available in 24 oz. (709 ml) bottle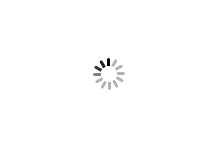 Nature's Miracle Tough Dirt & Odor Shampoo can help cut through those stubborn odors and the dirt or mud that's caked onto your dog's fur. This formula works to loosen up seedlings that get caught in the coat and also eliminate those tough odors your dog picks up after rolling in things he just can't resist. Using this shampoo while bathing your dog will leave him smelling fresh and clean and feeling happy.
Nature's Miracle products are completely safe for pets and for use in your home. They do not contain soaps or dyes. They are also safe to use along with flea and tick products. For use on dogs only. Made in the U.S.A. Available in 709 ml (24 oz.) bottle.
Directions
Apply a liberal amount of shampoo to your dog's wet coat.
Gently massage into the coat from head to tail. Avoid contact with the eyes.
Rinse your dog off completely and repeat, if necessary.
Brush coat to untangle.
Dry thoroughly with a towel.
Note: Ideal for dogs that live an active lifestyle. Keep out of reach of children and pets to avoid unintended consumption.
Water, Mild Surfactant Blend, Rising Agents, Odor Neutralizers, Aloe Vera Gel, Fragrance, Preservatives (Diazolidinyl Urea, Parabens), and Salt.