Nature's Miracle Single Cat Self Cleaning Litter Box
Product has been added to cart
Automatic litter box for single cats
Catch-all receptacle with carbon filters
Keeps litter box fresh and clean
Activates 20 minutes after use
Has sleep timer and manual function options
Great for eliminating odours & reducing cleaning & maintenance time
Box measures 24.8" x 17.7" x 9.8"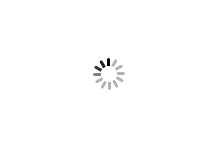 Nature's Miracle Single Cat Self Cleaning Litter Box helps keep your cat's litter box fresh and allows you to clean up the mess less frequently. There is a motion sensor that activates 20 minutes after the litter box has been used and will start cleaning. There is also an indicator light that notifies you when the waste receptacle is in need of a change. There is a catch-all receptacle with a carbon filter to eliminate wet litter and smaller waste and prevent odours from building up.
The walls are high to prevent the flicking of litter out of the box and the ramp is covered in carpet to reduce tracking into the rest of your house. This advanced litter box offers the options to set a "sleep timer" (delay the raking process for 9 hours) and to start a manual cycle as necessary. The rake is easily removable and all of the surfaces are non-stick to make cleaning and sanitizing as easy as possible. The box measures 24.8" x 17.7" x 9.8".
Includes:
Litter Box
4 Catch-All Receptacles
1 Scoop and Rake Cleaner
4 Carbon Filters