Nature's Miracle Quick Results Dog Training Pads
Product has been added to cart
Fresh Grass scent
Dogs attracted to pheromone scent
Super absorbant, up to 100x volume in liquid
Advanced Odour System, with Ammonia Guard
Mess-free, leak-proof edges
Easy tie clean-up and disposal
Scratch and tear resistant top layer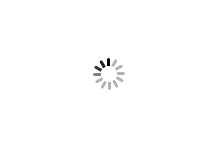 Nature's Miracle Quick Results Dog Training Pads are a revolutionary tool for housetraining your dog faster.
Get results fast with this all-in-one dog training system. Nature's miracle is the only training pad treated with a fresh grass scent that helps train dogs to move their business outside even faster. These are perfect for housebreaking puppies, indoor dogs, stay at home dogs, older and incontinent dogs. Built in dog attracting pheromones draw your dog to the pad helping him choose where to "go."
With super absorbent polymers, Quick Results Training Pads will absorb up to 100x their volume in liquid. Wetness is locked in the multi-layered pads, with leak proof edges to keep the mess on the pad and not on your floor. It's not just the liquids that are locked in, so is odour. Once wet, Nature's Miracle deodorizing enzymes kick in and eliminate even the worst pet odours. Wet pads are easy and mess-free to clean up. A thick top layer prevents tearing of the pad and built-in ties make each pad easy to tie up and dispose of when soiled.
Nature's Miracle Quick Results Dog Training Pads are an effective solutions for house training your dog fast. Also effective during travel for pet carriers, crates and car seats.
Nature's Miracle Dog Training Pad Size:
55.88 cm x 58.42 cm (22" x 23")
Available in Packages of:
Directions and Training Instructions:
1. Unfold the training pad, white side up and the green plastic down, and position on the floor in a specific desired area.
Choose a place away from your dog's bedding and feeding area.
Make sure your pet has full access to the pad day and night.
2. Set your pet on the pad regularly so they become acquainted with the smell the grass scent formula and pheromone attractant.
When your dog has the urge to eliminate, he'll be attracted to the training pad, with it's special combination of scents and will "go" on the pad.
3. Reward your pet for eliminating on the pad. Dog's create a quick association with reward and should continue with the correct behaviour.
Discourage your pet from relieving itself anywhere else and after any accidents, return your pet to the pad immediately so they know you want them to go on the pad.
4. When your dog is trained to eliminate on the pad indoors, gradually move the pad closer to the door, then outside to the area you would prefer them to "go."
This teaches your pet to relieve itself outside and the training pad's fresh grass scent will speed this process up for you.
5. Odours from previous accidents are powerful and can stimulate your pet to relieve themselves where any old odours remain.
To remove the toughest stains and odours, use an enzymic cleaner like Nature's Miracle Stain & Odor Remover.