Nature's Miracle Puppy Shampoo & Conditioner
Product has been added to cart
Ideal for puppies and dogs with sensitive skin & coat
Mild, tearless formula
Gently cleans and moisturizes, leaving coat soft and smooth
Neutralizes and eliminates odours from your puppy's skin & coat
Fresh spring waters scent
Contains no dyes or soaps
Available in 16 oz. (473 ml) bottle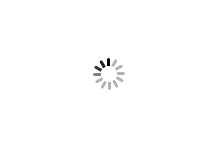 We all know that puppies can be messy, and not to mention, smelly. Nature's Miracle Puppy Shampoo & Conditioner will do the trick to help clean your pup and make him smell nice and fresh again. This mild, tearless formula is perfect for puppies and dogs with sensitive skin and coat as it not only cleans, but also gently moisturizes the skin and coat. There are many other benefits to using this shampoo for your puppy, including advanced odour control as well as soft, silky fur.
Nature's Miracle products do not contain soaps or dyes. They are also safe to use along with flea and tick products. For use on dogs only. Made in the U.S.A. Available in 16 oz. (473 ml) bottle.
Directions
Apply a liberal amount of shampoo to your puppy's wet coat.
Gently massage into the coat from head to tail. Avoid contact with the eyes.
Rinse your puppy off completely and repeat, if necessary.
Brush coat to untangle.
Dry thoroughly with a towel.
Note: This shampoo is best for puppies and dogs with sensitive skin and coat. Keep out of reach of children and pets to avoid unintended consumption.
Contains: Water, Plant-derived Surfactants & Odor Control System, Rinsing and Conditioning Agents, Aloe Vera, Jojaba Oil, Fragrance, Preservatives, and Salt.