Nature's Miracle Mild Conditioner Shampoo
Product has been added to cart
Moisturizes, soothes and rejuvenates skin & coat
Leaves coat soft and shiny
Neutralizes and eliminates odours from your dog's skin & coat
Loosens and untangles tough mats & knots
Works well with all Nature's Miracle Shampoos
Unscented formula
Contains no dyes or soaps
Available in 16 oz. (473 ml) bottle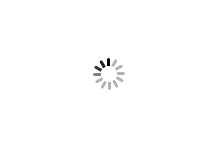 Nature's Miracle Mild Conditioner pairs well with any of the Nature's Miracle Shampoo formulas. After shampooing your dog, this unscented conditioner can be used to soothe and moisturize the coat. It will also work to loosen up those tough mats and tangles to make brushing easier on both you and your dog. Once your dog's coat is dry, you will notice the natural shine and softness this conditioner draws out.
This formula utilizes advanced odour control technology to neutralize and eliminate odours in your dog's skin and coat. Nature's Miracle products do not contain soaps or dyes. They are also safe to use along with flea and tick products. For use on dogs only. Made in the U.S.A. Available in 16 oz. (473 ml) bottle.
Directions
Apply small amount of conditioner to wet coat after shampooing.
Gently massage into dog's coat from head to tail. Avoid contact with eyes.
For more difficult tangles and mats, let conditioner set for two minutes.
Rinse your dog off completely and repeat, if necessary.
Brush coat to untangle.
Dry thoroughly with a towel.
Note: For use on dogs only. Keep out of reach of children and pets to avoid unintended consumption.
Water, Conditioning, Detangling and Rinsing Agents, Aloe Vera Gel, Odor Neutralizers, Vitamin E and Preservatives (Diazolidinyl Urea, Parabens).