Midwest Ovation Crate - 24"
Product has been added to cart
Patented sliding door design
Includes divider panel for growing puppies
Easily folds up for storage
Black Electro-Coat Finish
Ideal for dogs (11 - 25 lbs.)
Dimensions: 25.5"L x 17.5"W x 19.5"H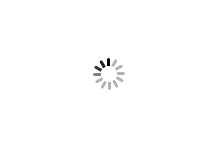 The durable Midwest Ovation 24" Dog Crate is ideal for crate training and offers several unique features. It has a patented sliding door design with a safety catch to keep your pet safe and secure. The door can be stowed on top of the crate when not in use. The crate itself weighs approximately 6.4 kg (14.2 lbs.) and is recommended for dogs from 5 - 11.4 kg (11 - 25 lbs.). It can be easily folded up and is compact for storage. Also included is a divider panel that works well for growing puppies. There is any plastic pan on the bottom that is easy to clean in the case of an accident. The carrying handles are optionals and can be easily attached or detached as needed.
Crate Dimensions
Recommended Dog Size
cm
in.
kg
lbs
64.8 cm L x 44.5 cm W x 49.5 cm H
25.5" L x 17.5" W x 19.5" H
5 - 11.4
11 - 25