Marshall Time Out! Training Spray 113 g (4 oz.)
Product has been added to cart
Extremely bitter training spray
Safe consequence for undesired behaviour in pets
Safe to use on skin, wood, furniture, plants, etc
Veterinarian recommended
Easy to use and very effective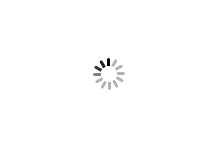 Marshall Time Out! Training Spray 113 g (4 oz.) is a behavioural training aid that can be used for ferrets, kittens, puppies and other small animals.
Stop your pet from destructive behaviours like chewing, nipping and biting with Time Out! Training Spray. Time Out! has an extremely bitter taste and provides a safe consequence for unacceptable behaviours. Simply spray on the object or area you want your pet to avoid or directly on the pet for a consequence.
This product is safe on wood, furniture, fabrics, skin, plants, shoes, etc. and is approved by veterinarians for behavioural training.
Directions:
Spray 3-4 sprays of Time Out! on the object you want to protect or on the pet directly as a consequence
Follow with a firm verbal command like, "no chewing, or no biting."
Most pets will respond with the use of Time Out!
Active Ingredient:
Denatonium Benzoate