Marshall Hangin' Pirate Ship for Ferrets
Product has been added to cart
Includes a FREE Pirate T-shirt for your Ferret
4 easy access holes to climb in
Ideal for multiple ferrets
Combines easily with other Ferret accessories
Includes clips adaptable for most cages
Washable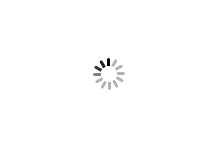 Marshall Hangin' Pirate Ship for Ferrets is an interactive, adventurous hanging hammock for your ferrets to enjoy.
This Pirate Ship, designed just for Ferrets, has four holes for in and out escapes and comes with it's own distinctive pirate flag. The ship is highly adaptable, can be combined with other ferret playgrounds, and can be used both in or out of the cage. A free pirate logo t-shirt comes with each package.
Marshall Hangin' Pirate Ship Size:
35.5 cm x 25.4 cm x 30.5 cm (14" x 10" x 12")
Washing Instructions:
Hand wash in cold water
Dry flat
Warnings:
Inspect the Hangin' Pirate Ship frequently for tears or damage.
Replace or discontinue use if signs of damage or excessive wear are apparent.
Use caution when introducing any new product into your Ferret's environment.
Please use as directed.
Not intended as a toy for children.