List Price:
$15.59
Our Price:
$14.99
You Save:
$0.60 (4%)
Product has been added to cart
Removes hairballs
Prevents hairballs from forming
Great Tasting
Easy to Use
Safe for ferrets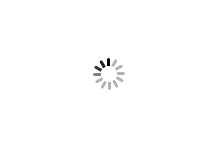 Marshall Ferret Lax is a great tasting paste that helps prevent hairball formation in ferrets.
This internal lubricant aids in the prevention and elimination of hairballs and is a must for ferret owners. Use Ferret Lax to help remove items that have been unintentionally ingested by your ferret and may not pass through their system.
Ferrets that lick their fur are usually more prone to developing hairballs. Brush your ferret's coat frequently to remove loose hair, which prevents it from being ingested, and minimizing hairball problems.
Ferret Lax eliminates existing hairballs, prevents new ones from forming and aids in removing items that have accidentally been ingested.
Net content: 85 g (3 oz.)
Warnings:
Use only as directed
Consult a veterinarian if vomiting continues.
Use for Ferrets only
Store safely away from children and other pets
Store in a cool dry place
Symptoms of hairballs or stomach/intestinal obstructions in Ferrets:
Ribbon like stools
Loss of appetite
Dry coughs
gaging
Direction for Use: (
Not for ferrets under 6 months old)
Eliminate Hairballs in Adult Ferrets:
Administer Ferret Lax directly from the tube
3-5 g (1/2 tsp), 2-3 times a day for 3-4 days until the hairball signs disappear.
Do not administer any longer than 7 days.
Prevent Hairballs in Adult Ferrets:
Administer 3-5 g (1/2 tsp), 2-3 times a week
Administer more during the spring shedding season
Active Ingredients:
1.8 g Petrolatum per 3 g
Other Ingredients:
Cod Liver Oil, Malt Extract, Methylparaben, Molasses, Natural and Artificial Flavours, Polysorbate 20, Potassium Sorbate, Soybean Oil, Tocopheryl Acetate, Water.