Marshall Ferret Ear Cleaner
Product has been added to cart
Helps flush out ear wax
Aids in odour control
Non-staining formula
Contains eucalyptol to promote healthy ear tissue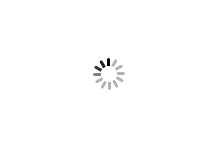 Marshall Ferret Ear Cleaner cleans the ear gently without having to use swabs.
Ear cleaning should be a regular part of your ferret's hygiene routine. Regular ear cleaning helps with odour control and eliminates dirt and wax build-up. Marshall Ferret Ear Cleaner has eucalyptol, which with regular use, promotes a healthy ear tissue and helps break down any unwanted build-up. This non-staining formula is easy to use and effective for cleaning your ferret's ears.
Directions:
For routine ear cleaning, apply liberally to ferret ear canal and massage well.
Repeat as needed.
Clean any accessible area with a cloth or cotton ball.
Use 1-2 times weekly for optimal ear health.
Ingredients:
Propylene Glycol, Malic Acid, Benzoic Acid, Salicylic Acid, Eucalyptol