Marshall Dental Gel for Ferrets, 59 ml (2 oz.)
List Price:
$10.49
Our Price:
$9.99
You Save:
$0.50 (5%)
Product has been added to cart
Fresh Mint Tast
Controls Plaque and Bad Breath in Ferrets
Gently cleans and polishes teeth
pH balanced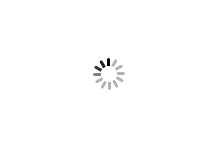 Marshal Dental Gel for Ferrets 59 ml (2 oz.) is a pH balanced gel, formulated with baking soda and aloe vera to clean teeth and sooth gums.
Used regularly the gel will gently clean and polish teeth, while reducing tartar and plaque build-up on your Ferret's teeth. The fresh mint flavour helps to clean breath and sooth your Ferret's gums. For best results use the dental gel daily to help maintain healthy teeth and gums.
Marshal Dental Gel for Ferrets
How to Use Dental Gel for Ferrets:
Place a small amount of Marshall Dental Gel on a small animal, or finger tip toothbrush, or the tip of your finger.
Gently brush the tooth surface and gum line in an up and down motion.
No rinsing is required.
For optimal results, use daily.
Marshal Dental Gel for Ferrets Ingredients:
Natural Baking Soda, Aloe Vera Gel, Essential Oils, Silica, Glycerin, Water, Cellulose Gum, Propylene Glycol and Methylparaben.