Magnaturals Small Planter Ledge
Product has been added to cart
Holds a standard 4" pot
Installs or repositions in seconds
100% non-toxic materials
Securely mounted with powerful magnets that hold through 1/4" glass
Maximize terrarium space and create climbing space
Easy to clean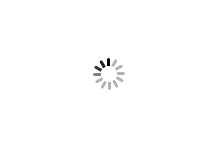 Add live plants to your terrarium with the MagNaturals Small Planter Ledge.
Equipped with room for a standard 4" pot, allows you to add live plants to your terrarium, creating more humidity and hiding spaces for your pet.
The planter ledge is easy to install and reposition, using powerful magnetic locks to secure in place.
Live plants help create a more natural environment for your reptile environment.
Warning - Not all plants are good for your pet. Do your research before planting any plants in your terrarium to ensure they are not harmful or even fatal for your reptile.
Size 20 cm x 16.5 cm x 9.5 cm (8" x 6??????" x 3??????")