Living World Deluxe Habitat
List Price:
$114.99
Starting From:
$109.99
You Save:
$5.00 (4%)
Product has been added to cart
Hybrid habitat that uses a plastic base and wire cage
Well-ventilated space that keeps your pet safe
Two easy-access doors - one opening in front, one on top
Space saving balcony and ramp that provides additional resting area above and below
Secure, tip-proof food dish
Includes a drip-proof water bottle and hay guard that attach to the exterior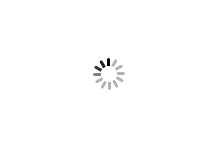 The Living World Deluxe Habitat comes with everything you need to safely house rabbits, guinea pigs, and chinchillas.
The habitat is a hybrid design that consists of both an upper frame made of wire, and a plastic base for the bottom. This combination provides a comfortable space that's well-ventilated and safe. The wire cage has an elegant style, combining an arching red wire top and white wire sides. The top portion of the wire cage provides easy access to the habitat for cleaning, feeding, maintenance and of course to pick up your pet. The Deluxe Habitat also has a front access, built in the wire for quick access to the cage.
Unique balcony space with an access ramp gives your pet some additional space off the floor plan and provides a dish that he can't tip over because it's secured to the balcony floor. The balcony also gives your pet a hideaway space underneath an additional resting and quiet area.
Interior space inside the habitat is saved by having a drip-proof water bottle and a hay guard that attach outside of the cage. This also becomes an easy way to maintain them, by not having to access the habitat for every feeding.
The Deluxe Habitat can be assembled in minutes using four easy-to-use plastic clips. No special tools are required to put your small animal together.
Living World Deluxe Habitat Sizes:
| | |
| --- | --- |
| Small | 78 cm x 48 cm x 50 cm (30¾"x 18?????????"x 19¾") |
| Medium | 96 cm x 57 cm x 56 cm (37?????????" x 22?????????" x 22") |
| Large | 119 cm x 58 cm x 61 cm (46?????????" x 22?????????" x 24") |