Living World Tree House Real Wood Cabin
Product has been added to cart
Made of all-natural wood
Satisfies the natural small animal chewing instinct
Assembled with dowels and non-toxic glue
Completely safe to play in and chew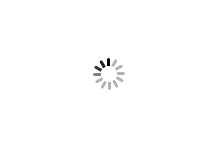 The Living World Treehouse Real Wood Medium Cabin gives your small pet a cozy shelter to rest, sleep, and hide away in.
The Treehouse Cabin is made of all-natural wood and can be an outlet for your pet's natural instinct to chew. What that means is the Treehouse is safe to chew on and will actually keep your pet's teeth healthy and trimmed.
You don't have to worry about nails or any toxic chemicals, because this shelter is built using dowels and non-toxic glue, making it safe to chew and to play in. The Living World Treehouse Cabin makes a perfect hideaway and is a cozy addition for your small pet habitat.
Living World Tree House Real Wood Cabin Sizes:
| | |
| --- | --- |
| Medium | 28 cm x 17.5 cm x 17.5 cm (11"x 7"x 7") |
| Large | 41 cm x 24 cm x 23 cm (16"x 9.5"x 9") |