Living World Hangout Hut - Large
Product has been added to cart
Hangout Hut suitable for most small animals
All-natural, hand woven hideaway
Creates hideaway space to rest and nest
Safe to chew
Can be used both inside and outside of the habitat
Dimensions: 25.4 cm x 25.4 cm x 21.6 cm (10"x 10"x 8½")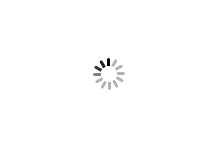 The Living World Hangout Hut Large is a hand-woven, all-natural Grass Hut hideaway for small animal pets.
This cozy hut will give your pet a comfortable place to rest and nest. The hut's natural grass finish has a unique, soothing texture that pets will not only enjoy being in, but be safe to chew on as well. Suitable for hamsters, guinea pigs, chinchillas, mice, and dwarf rabbits.
The Living World Hangout Hut can be placed inside or outside your pet's habitat.